Wessels Law Office, P.C. – Estate Planning Attorney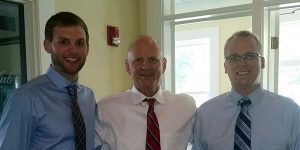 Estate Planning is a complex field of the law including a wide range of planning issues. Consider the following as to the tax issues alone: gift, generation-skipping transfer, estate and death taxes along with the always – present federal and state income taxes. Each client has their own unique family situation and thus it is important to have an experienced and qualified estate planning attorney assist you and your family as you prepare for the future.
Estate and Trust Administration is assisting with administering the wishes outlined in a client's estate plan after "the candle goes out." Areas of concern include real estate, retirement funds, asset ownership, investment accounts, and personal property matters. The representatives, as designated in the estate planning documents, are involved from the beginning with the administration process, including safekeeping the property, valuation and distribution of assets, and various tax matters. The objective is to proceed with the deceased client's wishes in an efficient approach, in which all beneficiaries are being treated in a fair and respectful manner.
Business Planning includes a variety of goals and objectives for the client. It may be creating the entity of choice- Limited Liability Company (LLC), Family Limited Partnership (FLIP), or a Corporation (tax purposes-S election or C). Selling the business or transferring the business to the next generation are areas of particular concern. In today's world it is difficult to complete any business transaction without considering the liability exposures and the income tax ramifications.
423 17th St #102
Rock Island
IL
61201-8742